Balance between the old school look and technology
Restomod (restoration + modern parts/technology)
A restomod car has the timeless appearance of the original, but the outdated guts of the car have been replaced with the more modern, high-performance parts of today.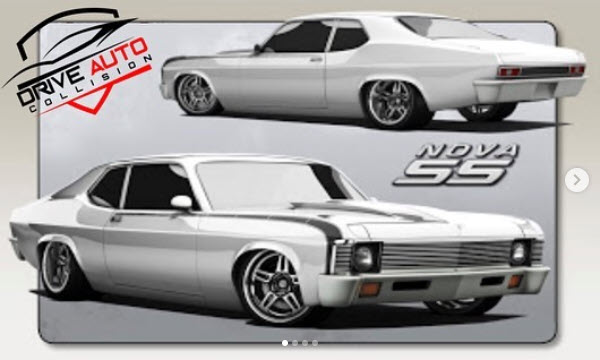 The Restomod Soul
Drive Auto Collision can update any classic car or truck with modern power, function, handling and comforts. Whether you want to smoke the tires with a new LS motor, or simply want to turn the key without messing with the choke.
By the time we are done with your dream car you'll fly through the curves in El Paso. Can also simply customize your car to handle more like your modern daily driver. Almost any modern upgrade is possible on a classic vehicle. We can even install modern crate engines into many classic cars and trucks. We pride ourselves in not being afraid of any challenge.
Unique Restomods at Every Inch
Engine Conversions – The foundation of any restomod, installing a modern drive train in a classic is the ultimate upgrade:
LS – Chevrolet, Hemi – Dodge, Coyote – Ford, Roush crate engines, Fuel Injection, Disc Brake Conversions, Power Steering
Suspension Upgrades – Options include air ride, independent front and rear suspension and other performance components including polyurethane bushings.
12 Volt Electrical System Conversion
Overdrive Transmission
Air Conditioning – We can either upgrade older, less efficient systems or even install a/c in vehicles that never had it.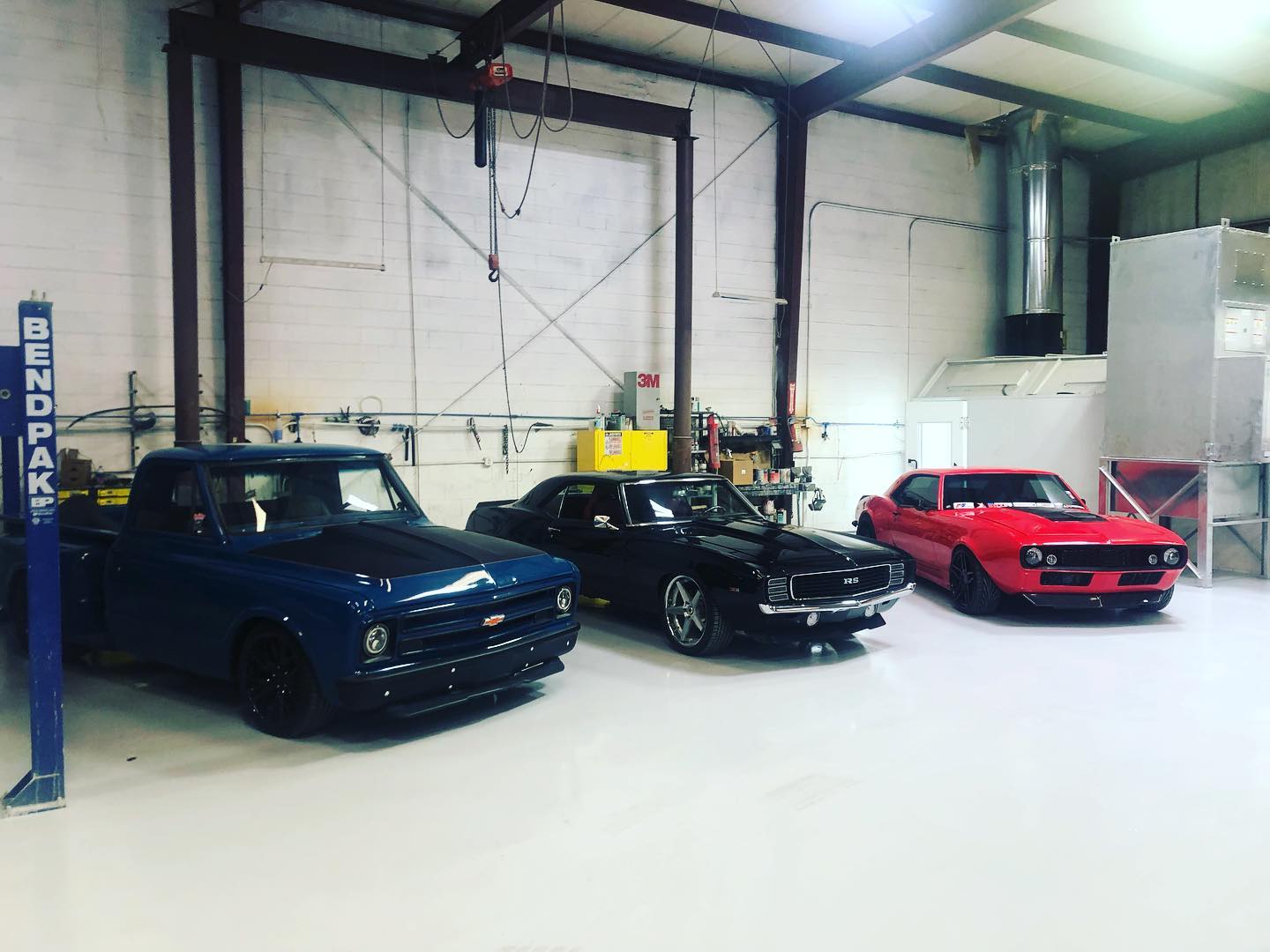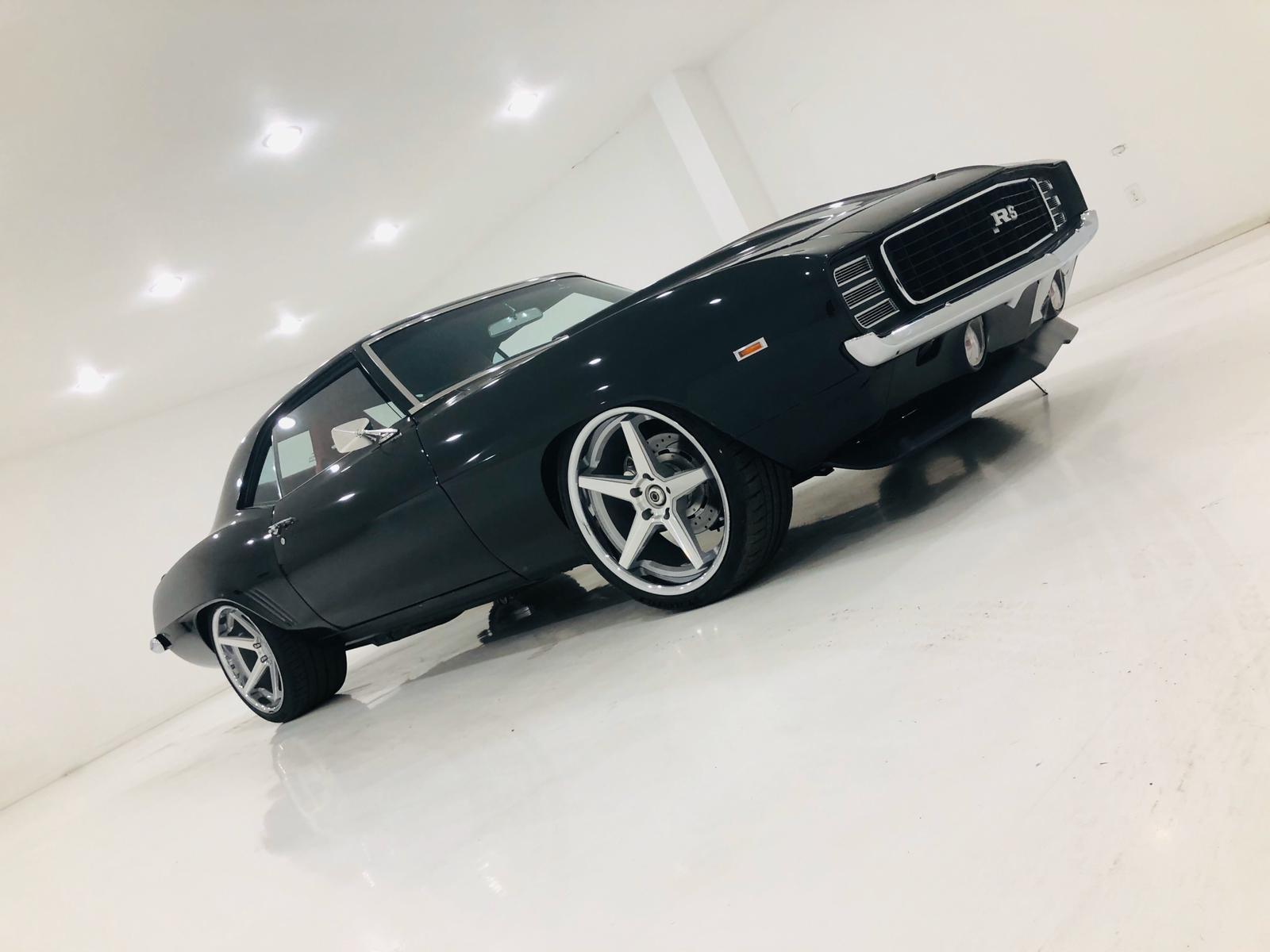 True Performance with a Twist
At Drive Auto Collision we dedicate ourselves to elevating and bringing out the best your car can be by combining both old school looks and new car technology.
Our process involves the repair or replace of the visible parts (e.g., body trim, interior, etc.), and adding new parts not easily seen (e.g., electrical, suspension, brakes, etc.). The result is a beautifully restored automobile outside that approximates factory-new condition, but new internals and all the creature convince you want and need.
Don't just take our word for it
Read Some of the Feedback
Service was on time. Staff and owner very kind, helpful, respectful and professional. My car looked BRAND NEW and drives like a dream after having the entire front passenger side crushed in! Worked diligently with my insurance and kept me up to date. Didn't mind any questions or drop-bys while working on my car. And they were able to help with my deductible. I will definitely be coming back for any future auto repairs necessary. Thanks so much, guys!
I had an accident and my suspension was completely wrecked. Cracked the wheel as well and had damage to the body. I couldn't believe how amazing the repairs were just picked up the car I have a 2014 BMW 535i and put it through it's paces on the loop. It ran beautifully. These guys definitely know their way around European cars. Looks like a small shop but quality and customer service is amazing. Wouldn't take my car for repairs anywhere else after this experience.
Alfredo, "Freddy," the owner helped me out of a big jam with my 350Z. This guy is the TOP plastic surgeon of cars in El Paso. I HIGHLY recommend him!
LITTLE KNOW FACT ABOUT DRIVE. THEY DO CUSTOM WORK TOO!!! NOT ONLY WILL THEY FIX YOUR CAR, THEY ALSO HAVE THE ABILITY TO BUILD THE CAR OF YOUR DREAMS!!!
Alfredo Rios is EXTREMELY professional, pleasant, and courteous. The whole staff takes good care of you, and they are great with prices. I highly recommend this shop. They are honest, great ppl. He's the plastic surgeon of cars in El Paso. They declared my car totaled, and he fixed her like new. It's been 2 years and no problems.
Did an awesome job on my 2016 Dodge Ram. Other body shops didn't even want to touch it, but they made it look like new!!!! Thank you guys!!!!