Electrical Issues or Computer Diagnosis
Automotive Technicians to Diagnose Any Problem.
If your vehicle needs a computer diagnosis or electrical service, don't be alarmed. Drive Auto Collision is often the most efficient and cost effective way to fix the problem.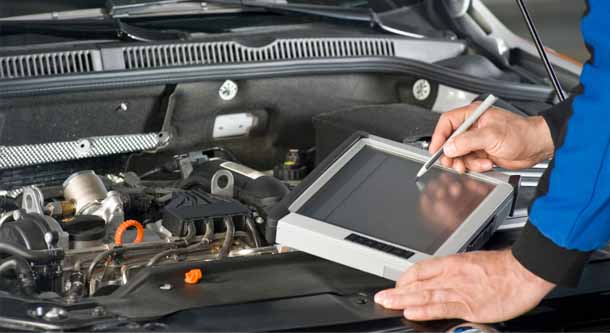 Vehicle Computer Diagnostics
Modern vehicle electronic control systems "know" and monitor the operating parameters of every component. When the system sees a signal that is outside normal limits, or fails to see an expected change in a signal, it stores a Diagnostic Trouble Code (DTC). To access DTCs, technicians connect a "scan" tool to a Diagnostic Link Connector. The scan tool displays any stored codes, but that is only the beginning of a full computer diagnosis. DTCs don't tell a technician if a particular part is bad, this is why you need a professional to diagnose and repair the vehicle correctly.
Car Electrical System Repair
The electrical system of any vehicle can be very complicated and there is no mechanic out there that can diagnose a problem by either seen the car or hearing it. Even with the newest technology it is sometimes very hard to find out what is wrong with your car if it has to do with the wiring. Even the computers they hook them up to have a hard time getting right to the problem. Scanning they only indicate that the PCM has seen something it didn't expect in a certain circuit. The problem might be the part, but it could just as easily be an issue with the circuit's electrical wiring. Drive Auto Collision has the combined experience and the tools necessary to find and fix any electrical issue that might be plague your car.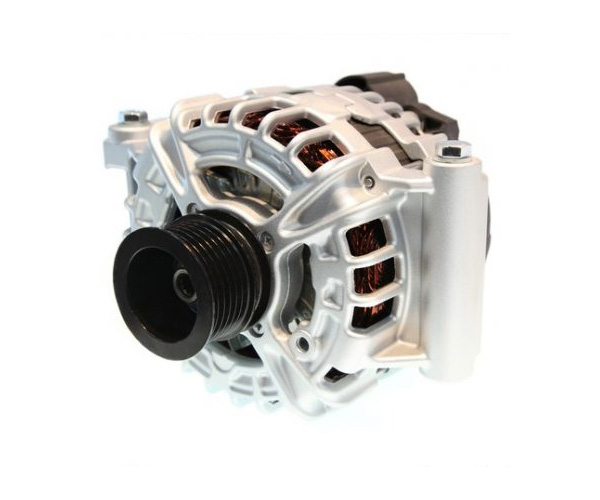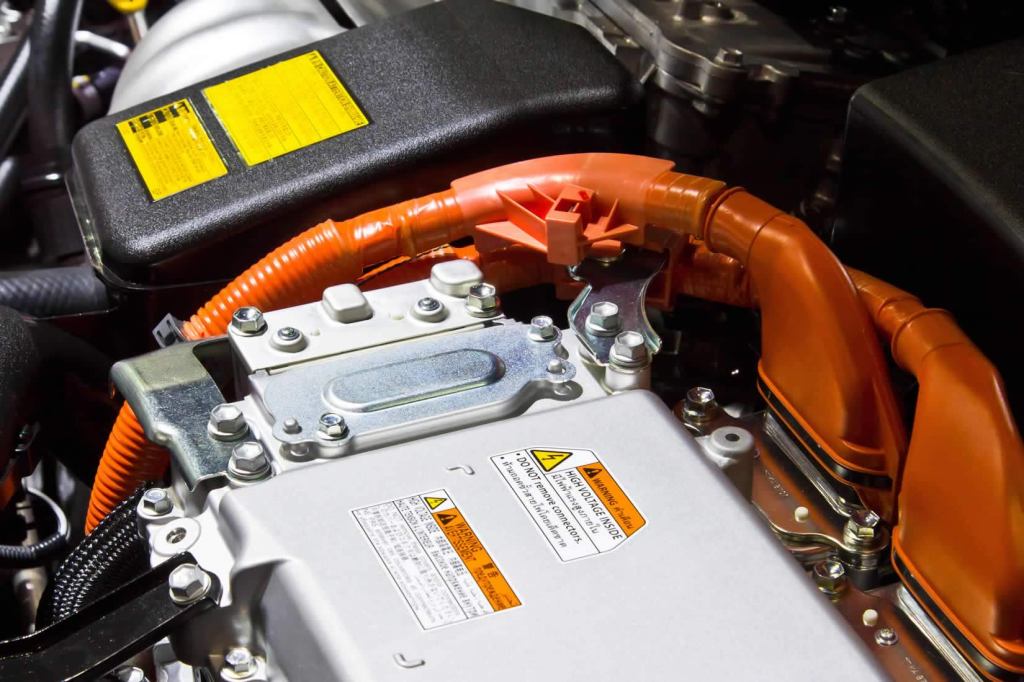 OEM Parts Replacement
The replacement parts we install are the same original OEM parts that you would purchase from your local automotive dealership. Not only do we use OEM parts but we also offer warranty on all the work we do so that you don't have to worry about anything. Knowing that your car is repaired correctly makes a huge difference. Pairing up state of the art equipment with our professional certified technicians, gives us the ability to diagnose the concern and determine what repairs are needed to get you safely back on the road.
Don't just take our word for it
Read Some of the Feedback
Service was on time. Staff and owner very kind, helpful, respectful and professional. My car looked BRAND NEW and drives like a dream after having the entire front passenger side crushed in! Worked diligently with my insurance and kept me up to date. Didn't mind any questions or drop-bys while working on my car. And they were able to help with my deductible. I will definitely be coming back for any future auto repairs necessary. Thanks so much, guys!
I had an accident and my suspension was completely wrecked. Cracked the wheel as well and had damage to the body. I couldn't believe how amazing the repairs were just picked up the car I have a 2014 BMW 535i and put it through it's paces on the loop. It ran beautifully. These guys definitely know their way around European cars. Looks like a small shop but quality and customer service is amazing. Wouldn't take my car for repairs anywhere else after this experience.
Alfredo, "Freddy," the owner helped me out of a big jam with my 350Z. This guy is the TOP plastic surgeon of cars in El Paso. I HIGHLY recommend him!
LITTLE KNOW FACT ABOUT DRIVE. THEY DO CUSTOM WORK TOO!!! NOT ONLY WILL THEY FIX YOUR CAR, THEY ALSO HAVE THE ABILITY TO BUILD THE CAR OF YOUR DREAMS!!!
Alfredo Rios is EXTREMELY professional, pleasant, and courteous. The whole staff takes good care of you, and they are great with prices. I highly recommend this shop. They are honest, great ppl. He's the plastic surgeon of cars in El Paso. They declared my car totaled, and he fixed her like new. It's been 2 years and no problems.
Did an awesome job on my 2016 Dodge Ram. Other body shops didn't even want to touch it, but they made it look like new!!!! Thank you guys!!!!