Complete A/C Repair and

A/C REPAIR SERVICES
The best way to minimize breakdowns in the middle of the heat season is doing routine maintenance.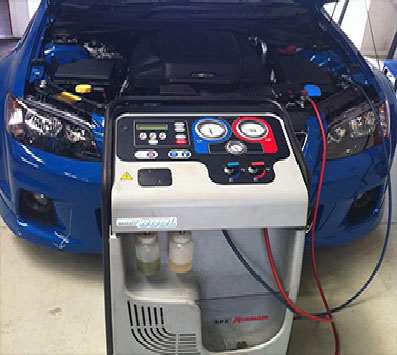 Hoses may obstruct and leak if not serviced, resulting in poor efficiency or total loose.
Heating and A/C systems operate to keep your vehicle cabin warm in the winter and cool in the summer. The A/C system additionally serves a dual function of operating your defrost in the winter season.
Heating systems are comprised of a heating system core that acts like a small radiator behind the dash, fan, and hoses that run the heat from the engine to the core. Air conditioning systems work similarly, by bringing coolant to the fan to blow cool air in the cabin.
Unlike home cooling and heating systems, your heating system and air conditioning do not entirely operate off electric elements, but they make use of the engine's heat and the engine's cooling down abilities to alter the temperature level.

Heating and A/C repair systems could wear over time.
A comprehensive evaluation of heating and A/C system includes:
Examining the internal controls and blower
Checking radiator coolant operating temperature, hoses, pressure radiator cap and thermostat
Inspecting the compressor belt
Inspecting system and seals for leaks or various other damages.
A cooling system pressure test
Verifying the A/C pressure meets manufacturer specifications
If you notice reduced airflow early on –rather than later– take the right step and have it looked at before other fatal A/C system damage can occur.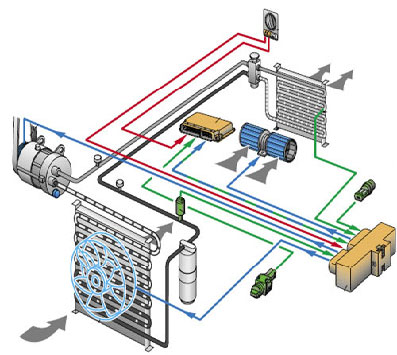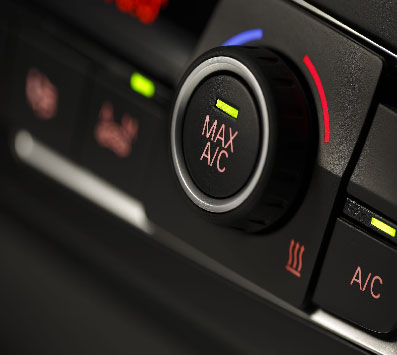 A/C Repair Serving El Paso
Don't let the summer sun make you sweat— and don't ice over during the winter! Get your A/C to perform when it matters when you trust Drive Auto Collision in El Paso, Texas. So whether you're dealing with auto A/C repairs or you want to get everything checked out, we'll give your A/C system a boost with our complete care services.
From leaks to unusual smells, we can correct most any problem. Our A/C service includes a performance check; an evacuate and recharge process; retrofitting refrigerant; and most any repairs your system might need. Everything is performed by our skilled technicians, who not only have many years of experience and certifications, but also undergo thorough onsite training so they have the up to date skills and expertise they need to take care of your car.
Need Your Car's A/C Repair, Call Us
Read Some of the Feedback
Service was on time. Staff and owner very kind, helpful, respectful and professional. My car looked BRAND NEW and drives like a dream after having the entire front passenger side crushed in! Worked diligently with my insurance and kept me up to date. Didn't mind any questions or drop-bys while working on my car. And they were able to help with my deductible. I will definitely be coming back for any future auto repairs necessary. Thanks so much, guys!
I had an accident and my suspension was completely wrecked. Cracked the wheel as well and had damage to the body. I couldn't believe how amazing the repairs were just picked up the car I have a 2014 BMW 535i and put it through it's paces on the loop. It ran beautifully. These guys definitely know their way around European cars. Looks like a small shop but quality and customer service is amazing. Wouldn't take my car for repairs anywhere else after this experience.
Alfredo, "Freddy," the owner helped me out of a big jam with my 350Z. This guy is the TOP plastic surgeon of cars in El Paso. I HIGHLY recommend him!
LITTLE KNOW FACT ABOUT DRIVE. THEY DO CUSTOM WORK TOO!!! NOT ONLY WILL THEY FIX YOUR CAR, THEY ALSO HAVE THE ABILITY TO BUILD THE CAR OF YOUR DREAMS!!!
Alfredo Rios is EXTREMELY professional, pleasant, and courteous. The whole staff takes good care of you, and they are great with prices. I highly recommend this shop. They are honest, great ppl. He's the plastic surgeon of cars in El Paso. They declared my car totaled, and he fixed her like new. It's been 2 years and no problems.
Did an awesome job on my 2016 Dodge Ram. Other body shops didn't even want to touch it, but they made it look like new!!!! Thank you guys!!!!