Miles Away From Ordinary
Incorporating Your Unique Taste Into Car Interior Design

The car's interior must be styled and created with the same level of attention to detail, as well as practicality and comfort.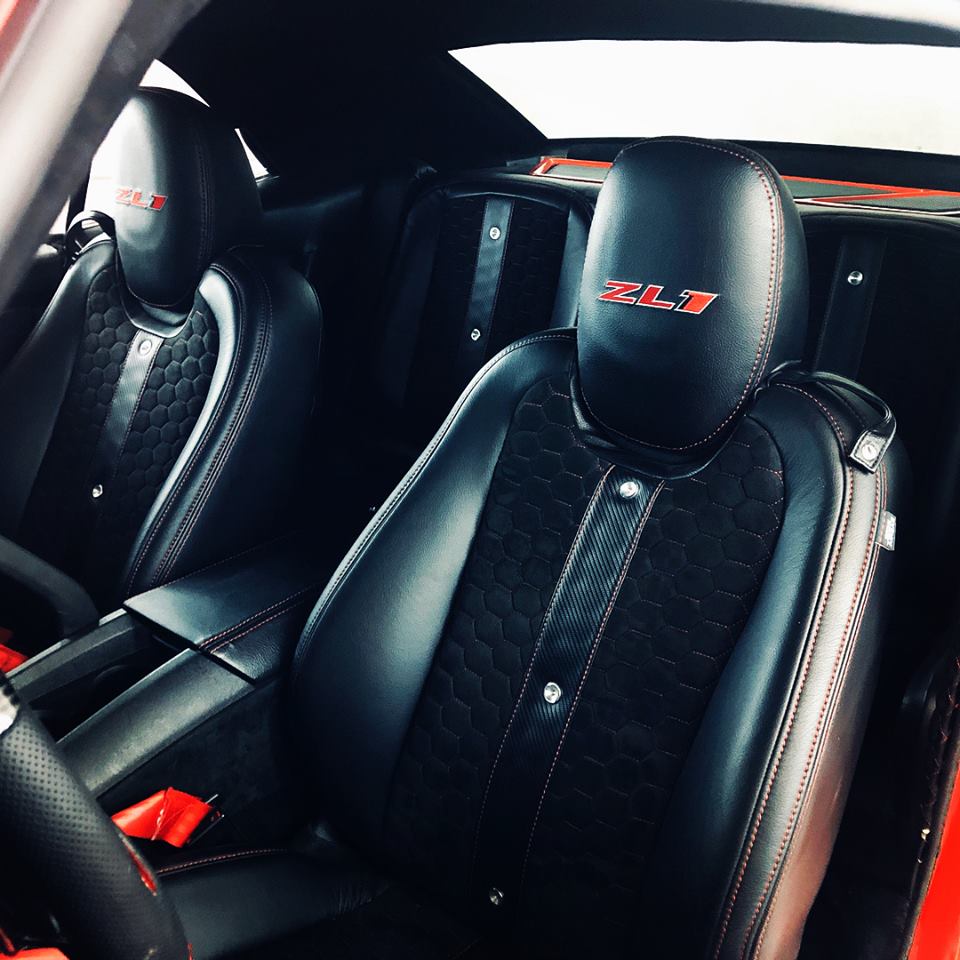 Car Interior Design
For some people cars are simply away to get from point "A" to point "B", however for others their cars are an extension of who they are. In order to spend your time in your car comfortably, the car interior design should be given careful consideration. The car interior design should reflect your personal taste and you also use comfortable materials.
Car interior design and paint concepts are two things that should compliment each other and flow together. For those of you looking to have a complete interior re done, think about more than just bucket or bench. An interior and outer design combination will not only elevate your driving experience but also turn heads as you drive. Our team of designers will not only create an expression of who you are but we'll have you riding in comfort.
Interior Creation
We start by looking at the latest trends in materials, in colour and trim. The car has to be fun and nice, but it also has to be functional. Everyone is different so to that end we can accommodate, if you want all leather or a combination of leather, fabric and steal or wood accents or all of the above.
Our design includes carpet, headliner, door panels, seats, center console, enclosures for hydraulics and or speakers. Creating a unique expression of who you are into your dream car is what we do best. There's no inch or section we won't touch in order to accomplish our goal.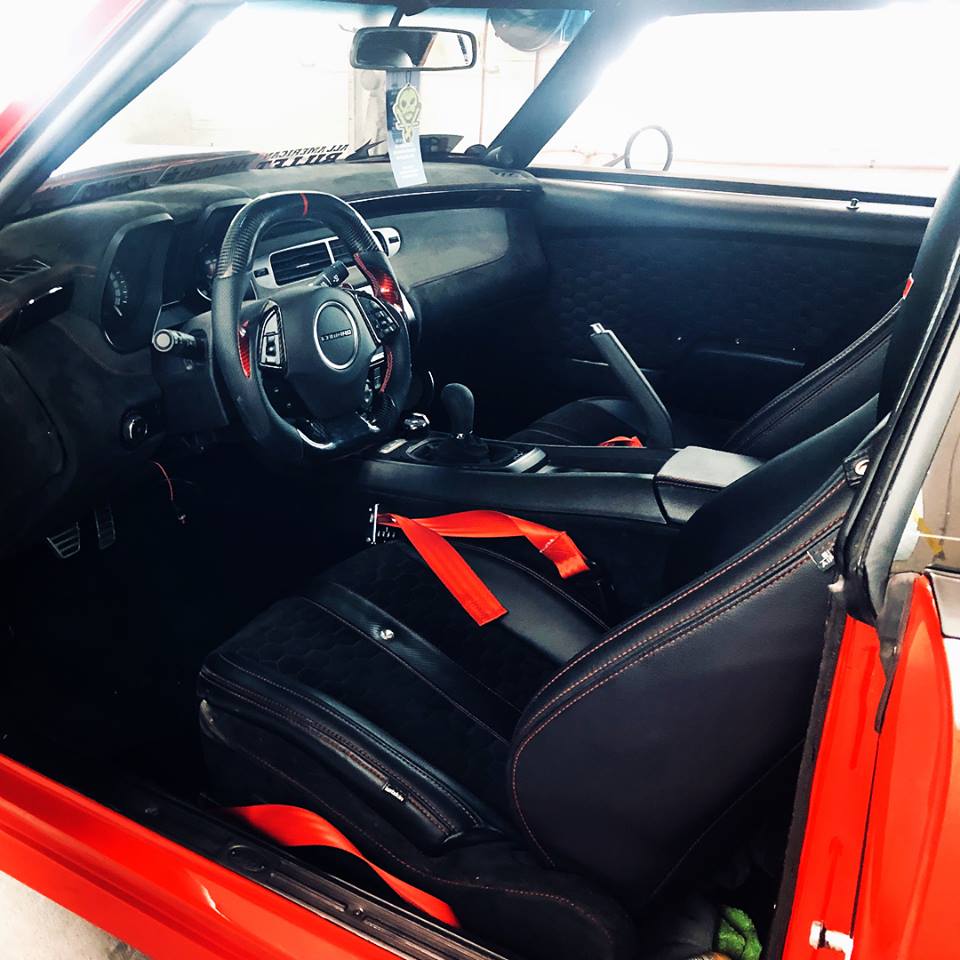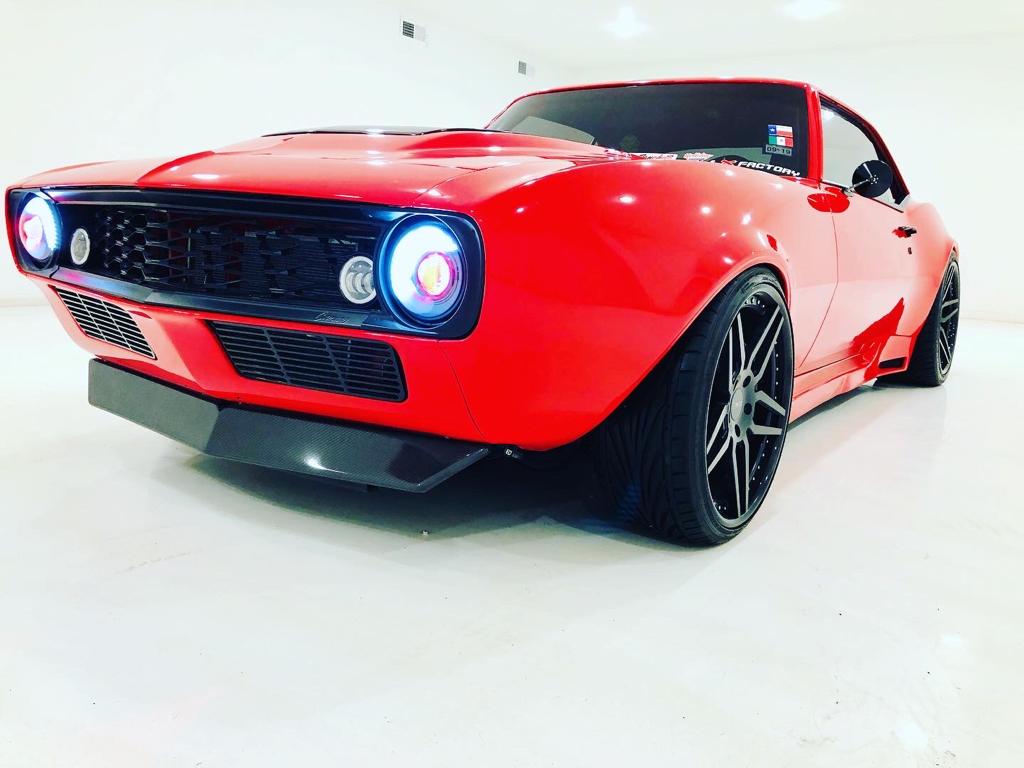 Car Interior Installation
An ongoing evaluation process is in effect from start to finish of each and every project. We make sure all checks and balances are in place when handling your vehicle. Once all the components that are involved for any project are made the installation process starts.
By fallowing a detailed check list, we assure each component is install correctly and in the order that was supposed to. This system not only expedites our progress but also insures mistakes are non-existent, because the build won't move forward till the item is checked and singed off by our lead builder. Drive Auto Collision is passion driven to never be ordinary, we strive to be better and build better that's our commitment to you and every one of our customers.
Don't just take our word for it
Read Some of the Feedback
Service was on time. Staff and owner very kind, helpful, respectful and professional. My car looked BRAND NEW and drives like a dream after having the entire front passenger side crushed in! Worked diligently with my insurance and kept me up to date. Didn't mind any questions or drop-bys while working on my car. And they were able to help with my deductible. I will definitely be coming back for any future auto repairs necessary. Thanks so much, guys!
I had an accident and my suspension was completely wrecked. Cracked the wheel as well and had damage to the body. I couldn't believe how amazing the repairs were just picked up the car I have a 2014 BMW 535i and put it through it's paces on the loop. It ran beautifully. These guys definitely know their way around European cars. Looks like a small shop but quality and customer service is amazing. Wouldn't take my car for repairs anywhere else after this experience.
Alfredo, "Freddy," the owner helped me out of a big jam with my 350Z. This guy is the TOP plastic surgeon of cars in El Paso. I HIGHLY recommend him!
LITTLE KNOW FACT ABOUT DRIVE. THEY DO CUSTOM WORK TOO!!! NOT ONLY WILL THEY FIX YOUR CAR, THEY ALSO HAVE THE ABILITY TO BUILD THE CAR OF YOUR DREAMS!!!
Alfredo Rios is EXTREMELY professional, pleasant, and courteous. The whole staff takes good care of you, and they are great with prices. I highly recommend this shop. They are honest, great ppl. He's the plastic surgeon of cars in El Paso. They declared my car totaled, and he fixed her like new. It's been 2 years and no problems.
Did an awesome job on my 2016 Dodge Ram. Other body shops didn't even want to touch it, but they made it look like new!!!! Thank you guys!!!!